Us Folk was an independent self-published Canberra based magazine which ran for 4 issues, in 2012-2013. I was the co-editor and co-founder with fellow creative Ash Peak. I also contributed to art direction, illustrations, website content, marketing, branding, social media and launch events. 
The objective of the publication was twofold. We wanted to create a self-directed project that allowed us to challenge ourselves creatively whilst further developing our skills in project management, event planning, art direction, branding and marketing. Our second motivation was to shine a light on the independent creatives living and working in Canberra who our favourite magazines had seemed to neglect.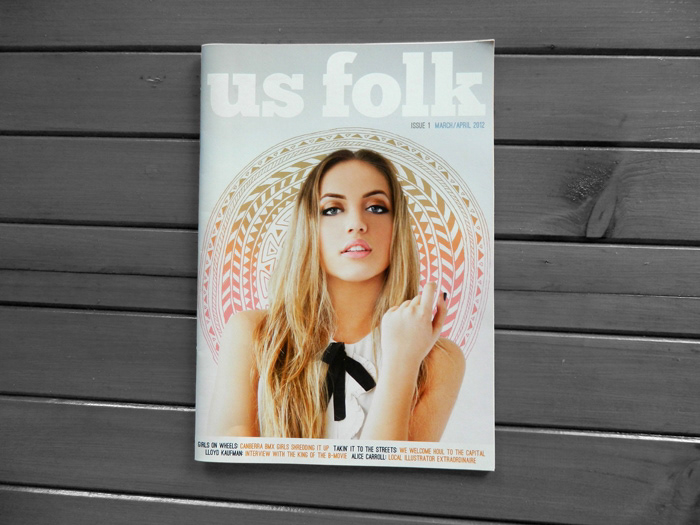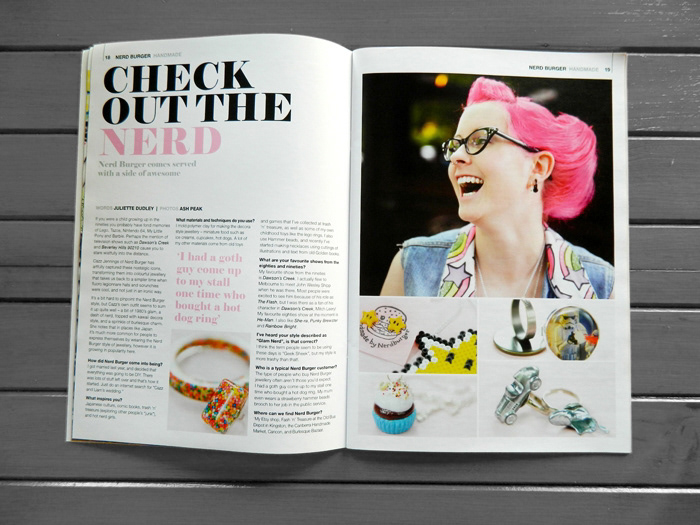 To fund the first issue we launched a successful crowd-funding campaign using Pozible. Each subsequent issue was funded using the sales from the previous issue, plus our own funds. It didn't take us long to find contributors, including Canberra writers, photographers, artists, illustrators and designers. Many of the friendships forged through these collaborations continue to this day.
The first two issues were launched with events held at local venues known for supporting independent artists: Smith's Alternative Bookshop and The Phoenix. The magazine was stocked in local outlets such as boutique clothing stores and book stores.
In addition to planning and coordinating each issue, we also organised a range of events to promote the magazine and our contributors. The most notable of these was The Young Ones, a group exhibition of art and photography held at The Front Cafe & Gallery. The event was held in association with National Youth Week.